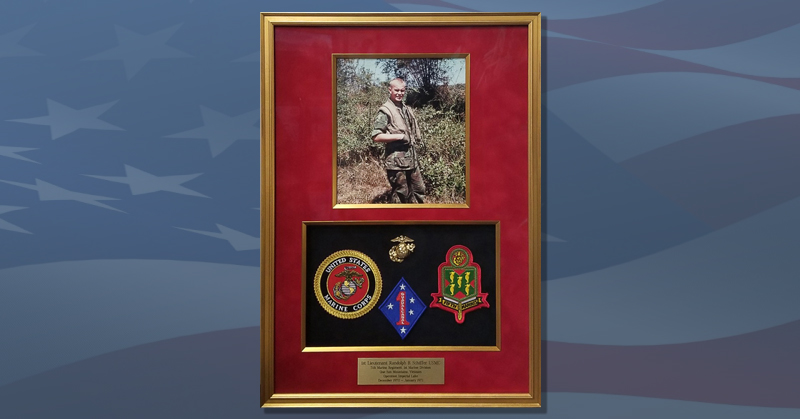 Our client brought in memorabilia from his father's service in Vietnam and we created this shadowbox to honor him. This is a great way to honor any service person living or deceased.
read more
Oct
8
Sun
FRESH OFF THE EASEL | Call for Entry
Oct 8 @ 12:00 am – 11:45 pm
FRESH OFF THE EASEL
Juried Show Call for Entry
SUBMISSION DEADLINE: Sunday, October 8th, 2023 | Midnight (CST)
SHOW RUN: Saturday, November 11th, 2023 through Saturday, December 23th, 2023
AWARDS
1ST $1000
2ND $500
3RD $250
We are making some changes. Going forward, our shows will no longer be themed. Subject matter is completely open. All of our juried shows still consist of 2 parts. In addition to the actual artwork, we require a written statement about the work that gives insight into the piece. It can be about your creation process or the meaning behind the work.
Originality – Creativity and originality of the work
Overall Composition – Quality of artistic composition and overall design
Overall impression of the artwork
I want to thank you for doing such a great job on my art! I'm so glad that I have someone that can see my vision. I'm going to hang it today and I look forward to enjoying it for many years. Again, thank you!
-Perry Skidmore
We LOVE the framing of our Oriental Silk Tapestry. It looks gorgeous. Thank you so much for being so meticulous with the framing. Thank you so much for a making our oriental piece more beautiful.
-Richard and Carolyn Biens
I'm so glad I found the Dutch Art Gallery. The workmanship is absolutely perfect and the customer service is impeccable. I love to do business with a family company where each and every person has their support. I highly recommend the Dutch Art Gallery, the framing of my photos are of the finest quality. Thank you.
-Martin Reed
UT Baseball Shadowbox Project
An absolute amazing job you did on this shadow box. Thank you The Dutch Art Gallery (Pam & Nick). The time, effort and detail you put into this piece will never be forgotten. We all love it! Can't thank you enough.
-Amy Boswell
Now it is a favorite place to visit, attend showings and just say hello to the owners and other customers. Wonderful variety of artwork. The owners, Hans and Pam are very personable, knowledgeable about the art world and instantly become like long time friends. We now have some beautiful paintings hanging in our home from the Dutch Art Gallery and look forward to the next visit. Love this place!
-Buddy & Ruth West
I take my important paintings to The Dutch Art Gallery for their artistic framing. Pam treats me like I am a well-known Dallas painter. I look at the other work that is displayed in the gallery and admire the excellent work of true artists. I am made to feel just as important by Pam and The Dutch Art Gallery staff. I thank them for my time spent in their shop for I benefit more than they realize. I highly recommend The Dutch Art Gallery not only for framing but for purchasing beautiful pieces of sculpture and of course paintings for your home or office.
-Bobby Lou Turrentine
Just wanted to drop you a line to tell you how much I appreciate you re-matting the New Orleans prints. I love how they look now and will always remember your kindness. I want you to know that it is always fun and intriguing to come to your gallery.
-Sheila Kratz
I love this gallery. There is something for everyone's taste. You can spend hours just looking. AND wonderful people!
-Jo Ann Parsley